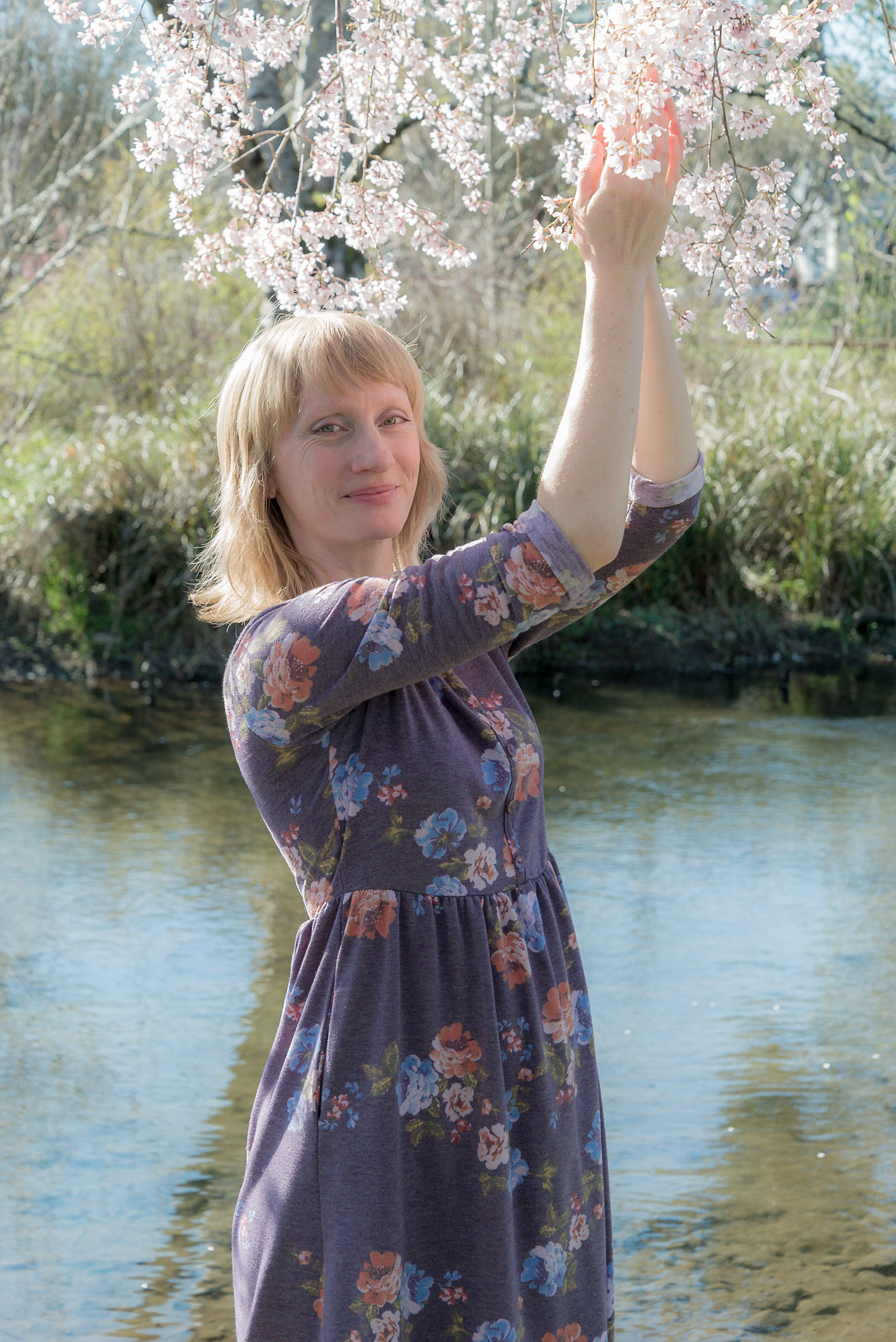 Hello, and thank you for visiting!
Flower of Life Massage is a peaceful sanctuary dedicated to restoring and supporting your true wellness on all levels - body, mind and spirit. It is a place where you can slow down, release stress and reconnect with your well-being. With each session my intention is to activate the healing forces within you and create space for them to flow freely, providing you with a customized therapeutic experience that is not only healing for your body, but also balancing for your emotions and state of mind.
I am a seasoned massage therapist, trained in a variety of techniques, with 15 years total experience. I have a lot of tools in my toolbox at this point! However, my approach to bodywork remains firmly rooted in the present moment, guided primarily by my intuition. Each session begins with a brief check-in during which I attune myself to your current situation. Through empathy and deep listening I allow your unique self to convey which techniques will be BEST FOR YOU! I continuously receive information and take cues from your physical, energetic and verbal responses throughout the session and adjust my massage techniques accordingly, to maximize healing in any given moment. Be that as it may, I'm also always very clear on this point - If ever I'm doing something that isn't working for you, please let me know. Open communication is key, bodywork is teamwork!
Sessions are most often a blend of trigger point therapy, deep tissue, craniosacral therapy, myofascial release, pranic healing and rehabilitative techniques I learned while working with chiropractors for several years. Pressure and sensation may range from gentle and meditative to deep and intense, all of which are powerful and effective in their own right. Again, I will always adjust to follow the harmony of the moment. Similar to a yoga class, I also often incorporate stretching and conscious breathing to prompt you to release tension and calm your nervous system - to slow you down - so that you are present with your own healing process and aware of the transformations taking place. Whatever your goal is, whether it be to reduce acute pain, address a chronic condition or simply to relax and rejuvenate, I welcome you with a happy heart!

More About Becca
My vocation as a healer stems from my heart's desire to create peace in the world, a process which I believe ultimately comes from the inside out. Facilitating the experience of peace and healing within an individual ripples out to the community as a whole. Once you feel supported and healthy, you in turn project peace and support to the people around you. This energy, if you will, helps heal and harmonize the community and even the culture we live in.
My interest in healing and how the mind and body connect began while studying Psychology, dance and yoga at UC Santa Cruz. A course in acupressure was my first experience with hands-on healing and a particular catalyst for me. After graduating in the summer of 2000 I obtained my license to practice massage in California . However, I visited Portland in 2002 and liked it so much I decided to move here. Oregon requires a much longer training period than my California hometown Santa Barbara does, so after testing the waters in Portland for a couple of years to make sure I wanted to make it my home, I went through the Oregon training and obtained my license here in 2006 and founded Flower of Life Massage. I still enjoy dance and yoga and have discovered a deep love for nature photography and illustration since living in the glorious pacific northwest. I especially love going on hikes with my outdoor-loving husband, sketching and photographing flowers and petals and other natural beauty and using my imagination to create lovely, dreamlike images.
Education and Certifications
Oregon Massage License ~ #13085 ~ 2006
Certificate ~ 600 hr. Massage Therapy Program ~ East West College of the Healing Arts ~ 2005
Certificate ~ 200 hr. Massage Technician Program ~ Santa Barbara Body Therapy Institute ~ 2000
B.A. Psychology ~ University of California at Santa Cruz ~ 2000